Pool Closure at the Sheraton Princess Kaiulani
Beginning Monday, May 7 through Monday, May 14, the Sheraton Princess Kaiulani's pool will be undergoing emergency repair work. Due to the work being done, the pool deck will be closed for guest use from May 8 to May 11. During the duration of the pool work, some noise can be expected starting at 9 a.m., and lasting through 5 p.m. The pool is expected to reopen at 8 a.m. on Tuesday, May 15, 2018.
For more information about alternative options, please visit our activity desk in the lobby.
Thank you for your patience while we work to improve our resort.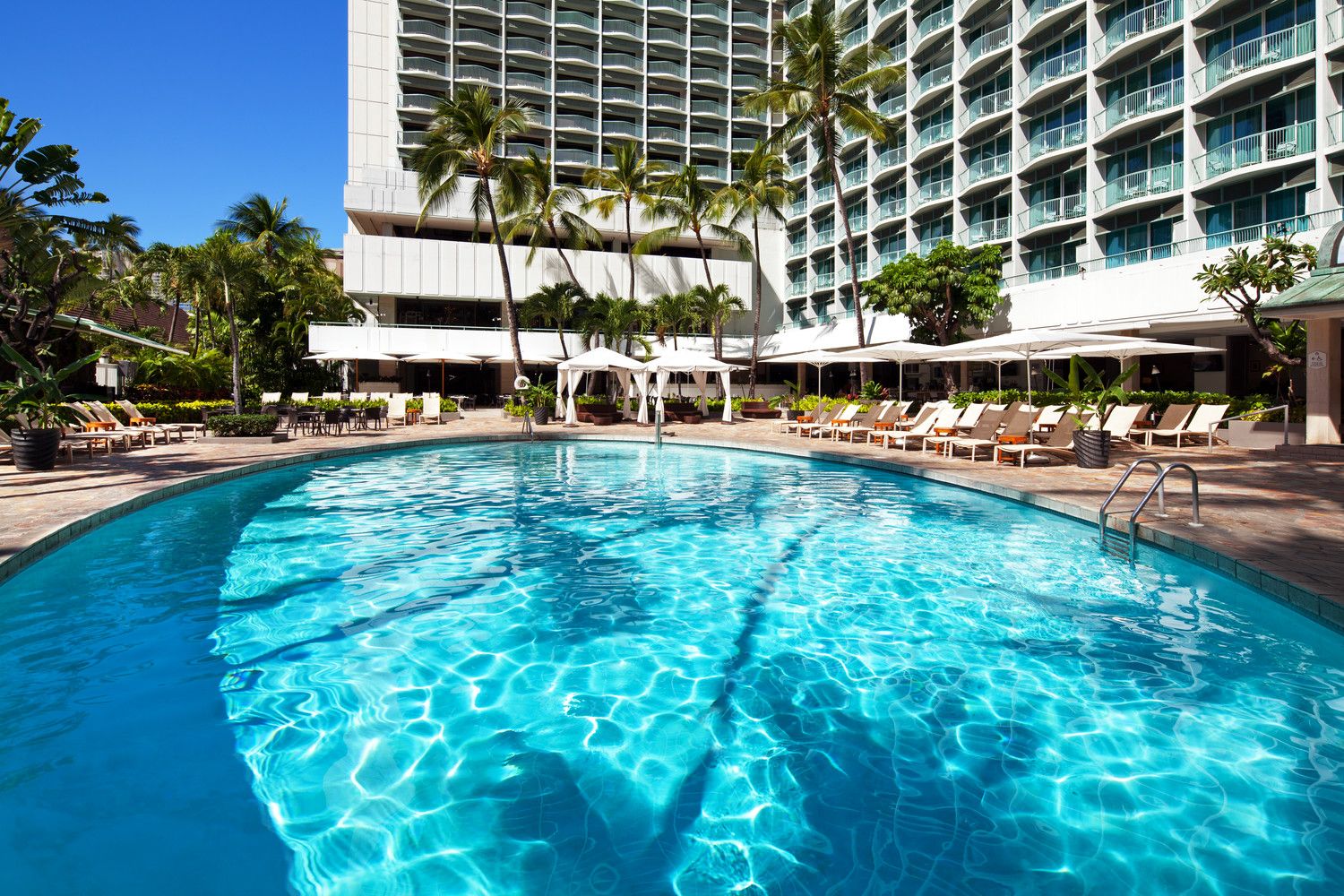 BEACH SERVICES - Sheraton Princess Kaiulani proudly offers their guests their very own "Big Kahuna Beach Service" for those who choose to spend the day at Waikiki Beach. Simply stop by the pool attendant's desk and pickup our complimentary beach chairs and towels. Our complimentary beach chairs are a first come first serve basis. Once you're on the beach, our beach attendants will service the designated area fronting the Duke Kahanamoku statue with fresh whole fruits, bottled water, fresh towels, and chilled Oshibori towels. Sun products and beach toys are also available at our pool desk for a nominal fee.
Big Kahuna Beach Service Hours: Three times daily between 11am and 3pm.
*Subject to change at any time without notice. Please check with the pool desk for the most current service hours.
POOL - At Sheraton Princess Kaiulani, you are invited to relax at our 85,000 gallon salt water pool and deck. Here, guests are encouraged to take in the Hawaiian sun and enjoy special pool services which include daily fruits and chilled Oshibori towels to refresh. Unfortunately, our guests are not able to share our sister properties --Sheraton Waikiki, The Royal Hawaiian, A Luxury Collection Resort, and The Moana Surfrider, A Westin Resort & Spa-- pool facilities due to limited capacity. Our pool offers lunch, pupu's (appetizers) and drinks are available poolside from Splash Bar & Bento starting at 11am to closing, a combination of local favorites and bar & grill staples. All the ingredients for a relaxing day by the pool!
Pool Hours:
8:00am to 7:00pm daily.
*Subject to change at any time without notice
Water Sport Rentals
Available from "Aloha Beach Service" on our property beach concession
- Surf Boards/Lessons
- Boogie Boards
- Canoe ride