Sheraton Hawaii Goes Beyond
Our Aloha is Beyond
At Sheraton we are committed to going above and beyond to ensure you have the best stay possible. Here in Hawaii, through our exemplification of the aloha spirit, we strive to provide you with an experience unique to Hawaii. Our associates are dedicated to delivering you the best service.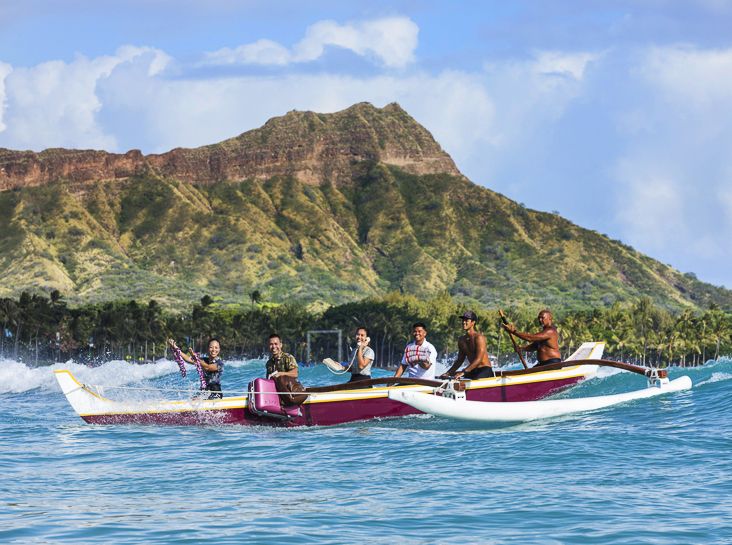 Experience How We Go Beyond
Exceed Expectations
Sheraton Princess Kaiulani is proud to be the home of associates who extend the warmth of the aloha spirit through their actions to positively impact your stay.
Share a story of how one of our associates enriched and transformed your stay in Waikiki or read about our commitment to providing exceptional service to our guests.
History
The Sheraton Princess Kaiulani was built in 1955 located on the site of Ainahau, the royal estate of Princess Victoria Ka'iulani, heir to the throne of the Kingdon of Hawai'i.
Princess Victoria Kaiulani, Kalaninuiahilapalapa Kawekiu I Lunalilo was born in Honolulu on October 16, 1875. As the daughter of Archibald Scott Cleghorn and Princess Miriam Kapili Kekauluohi Likelike, Princess Victoria Kaiulani was the only child born to the Kalakaua dynasty. She was the second in line to the throne after her aunt, Queen Liliuokalani. All knew her as Kaiulani, which simply meant "The Royal Sacred One".